BOOK ONLINE!   Just click the  "Book Now"  link.  We remind you a day before with your appointment/s with phone text message, email and call confirmation.
However, NO SAME DAY BOOKING OR CANCELLATION.  Please call 202-470-3220  if you need an appointment or would like to cancel your booking on the same day. 

BEST WAXING CENTER, LLC was established in August, 2006 by MARIA L DUQUETTE.  Maria is a Licensed Cosmetologist,  PASSED Esthetician exam, DC Licensed Special Manager, CERTIFIED NCEA PROFESSIONAL and a Certified Eletrologist. She  has extensive EARNED TRAINING and experience in electrolysis, laser hair removal, laser acne treatment and microdermabrasion. As an NCEA Certified Professional, Maria represents the highest skin care credential available in the United States and adherence to the code of ethics of the profession. NCEA stands for National Coalition of Estheticians, Manufacturers/Distributors & Association.

BEST WAXING CENTER. LLC is extremely well-known for its superior service for body hair removal and very popular in BIKINI/BRAZILIAN WAXING SERVICES. Since 2007 as per our record on our online booking system, we have now over 12,000 clients that have registered with us.  Though  with our move to ARLINGTON, VA from WASHINGTON, DC, we have 2,480 clients that have registered at our new location in a span of 9 months only, from August 27, 2013 to July 2, 2014.

Thank you for taking time to check our website.  We hope to be of service to you soon! 

THE MANAGEMENT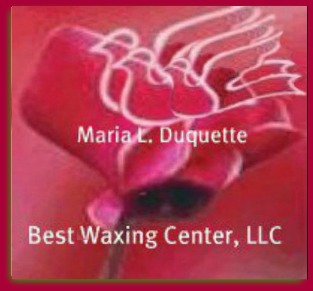 BEST WAXING CENTER, LLC

3461 Washington Blvd., Arlington VA 22201

202-470-3220

Her continuing education is for the best interest of her clients, for proper treatment and SAFETY. This is the reason we are proven to be the best. Maria (see Maria's Certificates ).



CAUTION:

Do not be  LURED  by other waxing places that waxing

procedure is PAINLESS...HONESTY before MONEY is the

best policy in business. 

LET US FACE THE FACT AND REALITY THAT BEAUTY IS PAIN.

WAX HAIR REMOVAL IS PULLING HAIR FROM THE ROOTS!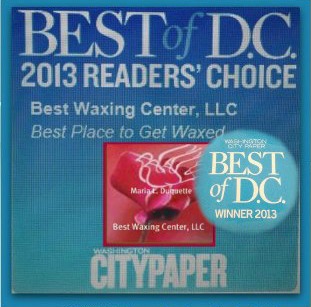 MARIA L. DUQUETTE is experienced for more than 25 years with all earned education and advanced classes. HER CERTIFICATES WILL PROVE THAT. It is the expertise and training of the person that makes the whole service less uncomfortable.

Waxing is a very DELICATE service. You can get burned,  injured, cut, irritated and infected.

MARIA trains her staff before they get to take clients and she is very strict with SANITATION. NO DOUBLE DIPPING STICKS and SKIN CARE TOOLS/BRUSHES ARE ONLY USED PER CLIENT.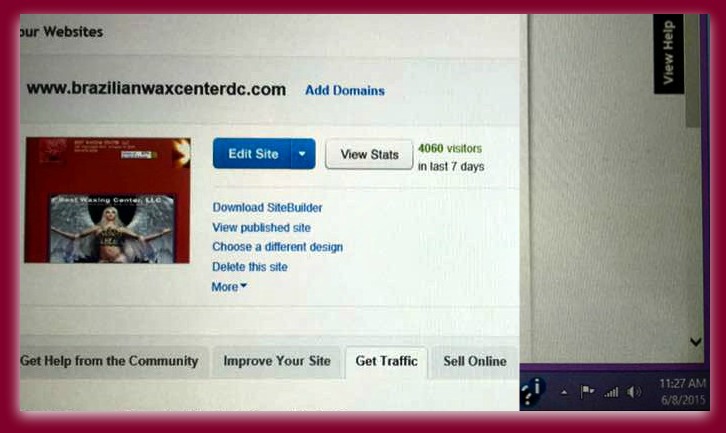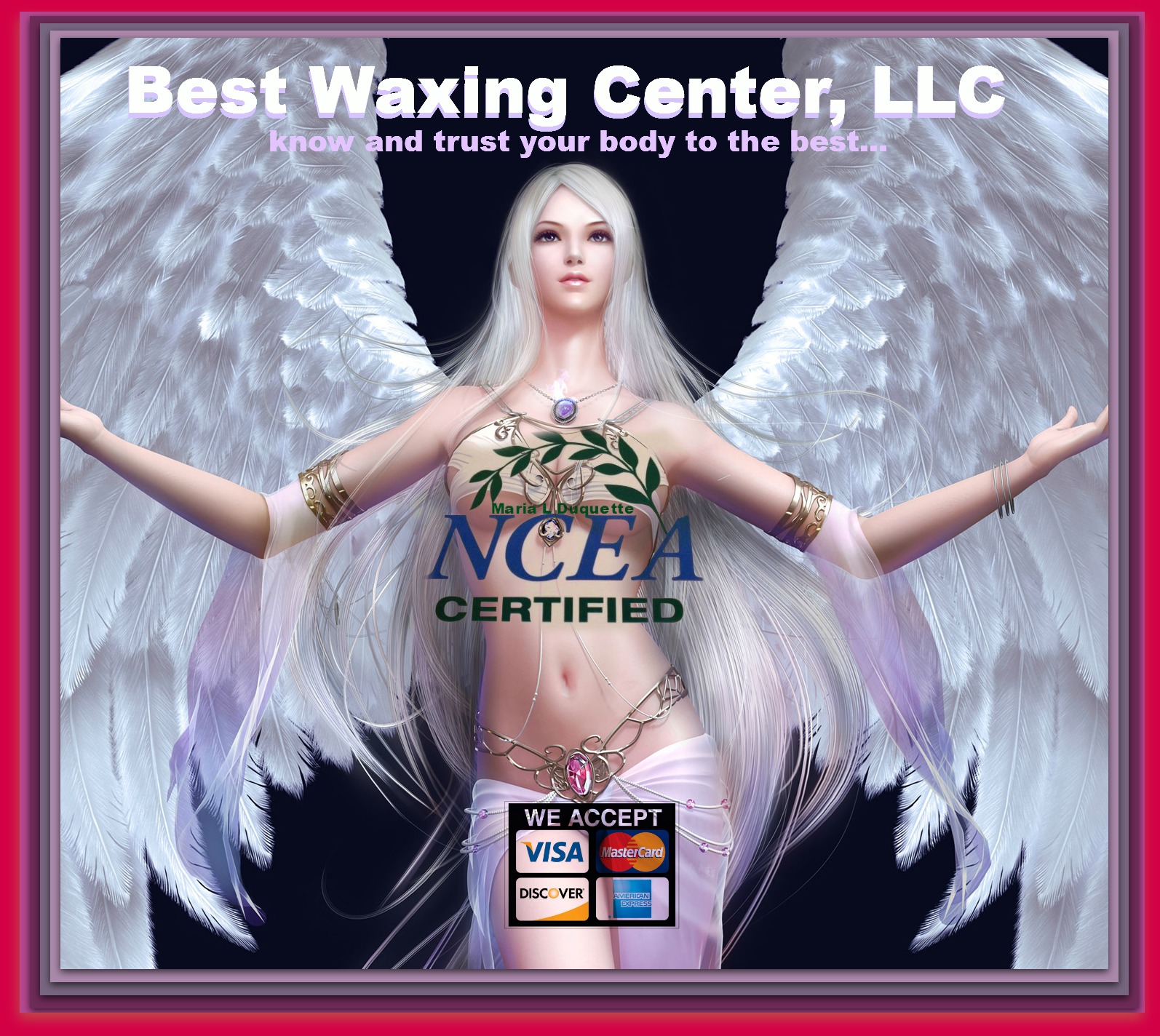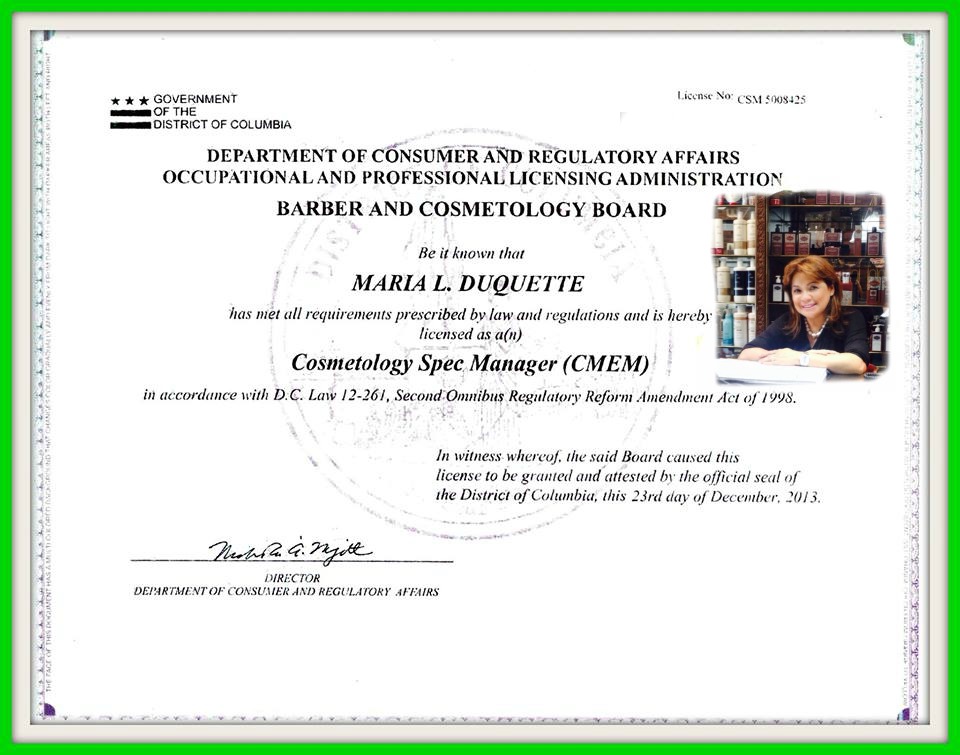 MARIA  WILL NOW BE IN DC  AS ESTHETICIAN MANAGER FOR DANIEL'S HAIR SALON ON TUESDAYS, WEDNESDAYS AND FRIDAYS AT THE 3RD FLOOR  OF  THE SALON ON 1831 M. ST, WASHINGTON, D.C. 20036;  FROM DUPONT METRO STATION TOWARDS DOWNTOWN ON 19TH ST., LEFT ON

M ST. AND WE ARE 2 STORES AWAY ON THE LEFT HAND SIDE.